Your Proprietress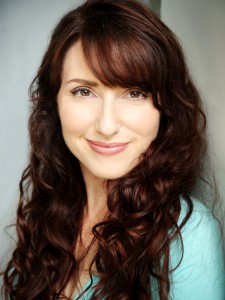 I'm Melissa Williams Pope (Hi!), a writer and actor and singer – a fellow storyteller, as it were, and I guess you could say the "Proprietress" of The Busy Quill.
I'll be sharing the writing-acting-storytelling-girl journey here and I hope that you'll find encouragement to pursue your creative dreams, too.
I'm an American expat who's been living abroad (the UK, then New Zealand, then the UK, and now New Zealand again) since New Year's Eve, 2004. I once called Los Angeles home, but now, home is wherever I am.
Undergraduate study was in LA, where I completed an interdisciplinary BA in Theatre, Film Production and Marketing, followed by acceptance to my dream drama school in London for a Post Graduate Diploma in Classical Acting. I rounded off my formal education by getting an MA at seminary while simultaneously training in life, career and creativity coaching.
Realizing that writers (myself totally included) REALLY struggle with the "starving artist" mindset and ALL SORTS of other blocks to making money and achieving success as a writer . . .

I went on a huge journey to write a new money story for myself, change a bunch of beliefs AND went on to certify as a Money Breakthrough Coach so I could help others get free of their money and mindset blocks, and make more money with their creative passions.
My writing has been featured on blogs, websites and in corporate communications, and has been performed on stage and indie screens (and live, in living rooms – ha!) all over the world. Since 2007, I've equipped and refreshed writers and other creatives who've gone on to get published, get stamps in passports and get on with their dreams.
I currently live in Auckland with my "handsome prince guy" husband and when I'm not writing or acting, you can find me watching something suspenseful and thrilling,  reading (!) or working with my amazing women entrepreneur clients. Crime thrillers, fantasy and European historical are my favourite fiction genres. (Maybe yours, too?)
My first book, Love is Out There: True Stories of Hope for Women Over 30 (Amazon link) launched on the 8th of April 2015. If you're a single girl looking for some inspiration, grab a copy and . . . get inspired! (Or you can get it from Smashwords or ask your local bookstore to order it for you.)
I'd also love to connect with you in your favourite place:
Can I share this writerly journey with you? Stuff like writer mindset, how to's, tools, marketing, publishing, money, some of my writing work . . .  Just leave your details below so we can stay in touch!

Your information is 100% safe and will never be shared.
Save
Save
Save
Save
Save
Save
Save
Save
Save
Save